Supertub Water Filters
15-micron filters to remove dirt, dust, and sediment from your Supertub
for the second unit onwards
Pay in 4 interest-free installments with
Pay for your purchase in 4 interest-free installments.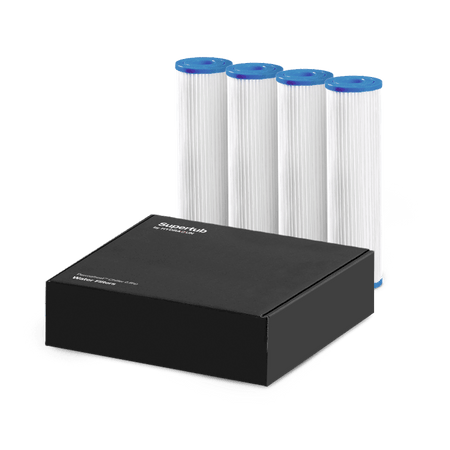 1. Pick your preferred product and proceed to checkout.
2. Select Grab as your payment method.
Keep your Supertub free of dirt, dust and debris with our ultra-fine 15-micron filter.
We recommend changing the filter once a month or so to maintain smooth water flow and effective filtration (or more frequently if you experience high volumes of dirt and debris in the water).
Sold in packs of 4.
{ userCopiedThePromoCodeToClipboard = false; }, 2000); $tooltip('Promo code copied to clipboard', { timeout: 2000, arrow: false, delay: 50, placement: 'bottom', }); " x-text="promoDiscountCode[$store.promoAutomate.currentPromo()]" >
大减价在
Ships in X-Y days in [Singapore/the contiguous United States]
Filtration grade: 15 microns